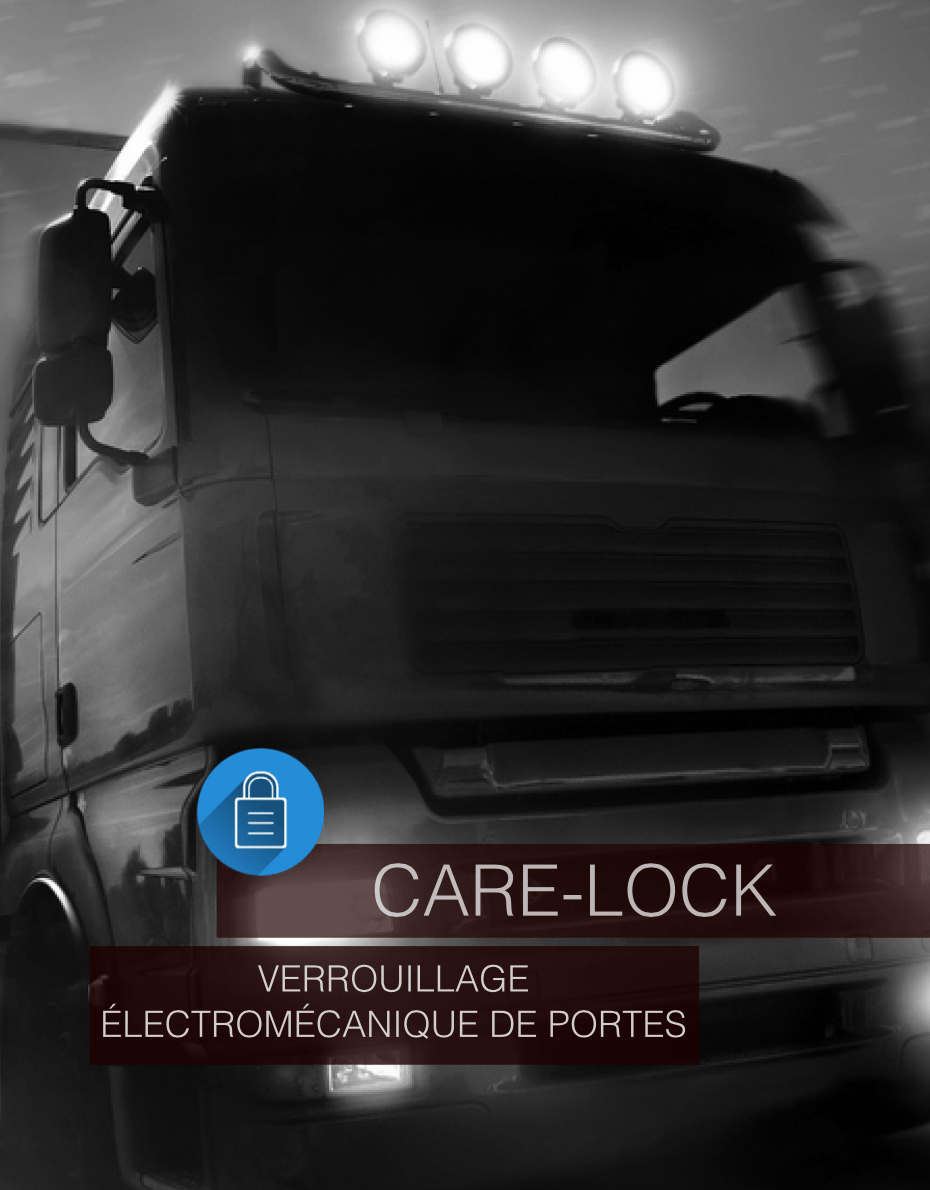 Since 2001 Windoor has been actively involved in the field of  road transportation security and has supplied a growing number of companies with the CARE-LOCK ® anti theft locking device.
This is the original and heavy duty version of the CARE-LOCK® range. Indeed while CARE-LOCK® is suited for heavy trucks and lorries, the CARE-LOCK® Light is specifically designed for vans and all types of commercial vehicles. This range was created more than a decade ago. It consists of anti-theft electro-mechanical locks designed to secure the doors of trucks, lorries or other types of  industrial vehicles. Over a decade we have provided this anti-theft locking solution to a growing number of companies in the field of road transportation, logistics and companies requiring to secure their added-value cargoes (stamps, medicine, luxury goods, etc).It is a robust and rugged system with a low cost compared with other electronics or electro-mechanical solutions.
The original CARE-LOCK® anti-theft locks are also invisible from the outside on contrary to the classic "puck type" mechanical lock. It is invisible and might not be used as a visual deterrent. We grant you that! That is why it comes with a sticker positioned on the vehicle rear and back doors as a signal to potential thefts. But the invisibility is also the guarantee for more safety. It is far more complicated to be pick our lock that the regular mechanical lock visible to anyone.
Our electro-mechanical are remote controlled, either using the existing vehicle remote control or the Windoor version.With the Windoor remote control version you can then control separately each door (rear doors, side door).
For customers requiring full control over vehicles and cargoes, our anti-theft locks can be connected to our CARE-FLEET® to track and control opening & closing of the vehicle doors from your smartphone or computer.
If you want to mount our locks on a vans and commercial vehicles then the CARE-LOCK® Light version is what you need.