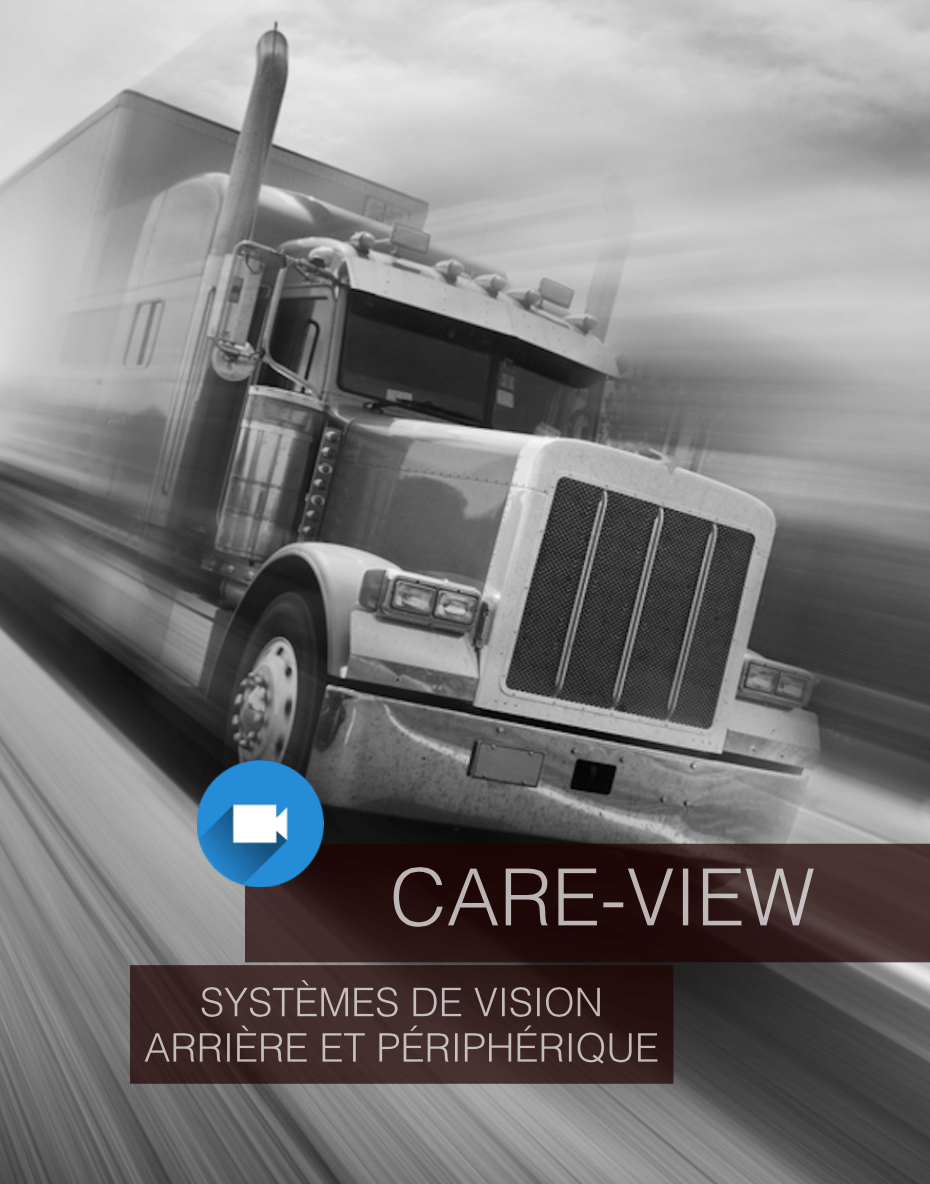 Launched in 2005 the CARE-VIEW® established itself has a reputable brand in western Europe thanks to a full range of rear-view / side-view cameras & monitors, bird-view systems, radar sensors for trucks, commercial vehicles, road work vehicles, campers, agri-food vehicles and many other type of vehicles for professional use.
Our rear-view cameras for trucks and commercials vehicles allow the operator to drive and operate safely in back gear and thus avoid risks of accident with obstacles that were previously invisible. Our systems provide more driving and manoeuvring comfort. They contribute to the safety of goods and people around.
We have many types of cameras and monitors depending on your field of use: rear-view cameras for trucks, buses, coaches, etc. Quad systems, wireless cameras & monitors, side and front cameras, events recorders, dash-cams, etc. The CARE-VIEW® brand is mostly catering for trucks and commercial vehicles that is why most cameras are IP67 to IP69K rated, rugged and very resistant to shocks. We also have special purpose cameras such as anti-explosion ATEX-certified cameras for oil and chemical industry facilities.
Each rear-view system kit is made of one or several camera(s) for side, rear or even 360° view. Of course, it is possible to add several cameras to a monitor. Our products range from low-cost kits (one monitor, one camera) to special kits with quad monitors and motorised/heating cameras.
Our brand is selected by many big players in the truck manufacturing industry. Our products have 15 years of field testing and reliability. The majority of our CARE-VIEW® hold the E-mark, RoHS, EX, and R-10 certification in our own name.